Prayer Shawl Ministry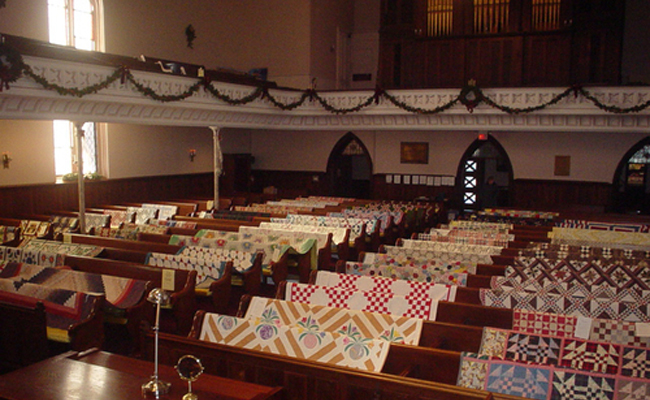 The Shawl Ministry was added to our church program in 2007.
Its members have distributed shawls to the sick, elderly, new members, newly baptized members, and those who just need to know someone is thinking of them.
If you wish to know more about Shawl Ministry go to http://www.shawlministry.com.
The following shawl colors represent:
– Ivory: goodness, purity, faith, safety
– Blue / Aqua: tranquility, healing, trust, balance
– Green / Teal: hope, peace, confidence, protection
– Purple / Violet: wisdom, creativity, dignity, grief
– Red / Pink / Raspberry: joy, friendship, love
– Peach / Orange: compassion, courage, goodness
– Yellow / Gold: wisdom, happiness, energy
– White: purity, innocence, strength, peace
– Tan / Brown / Black: dependableness, calmness, honesty
– Gray / Silver: determination, character, mindfulness