Midnight Run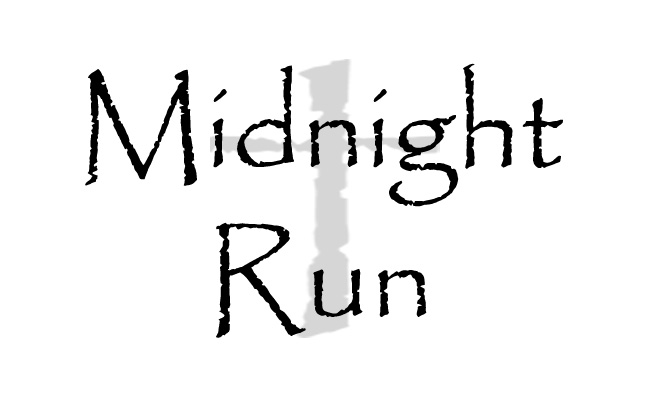 As many of you are aware, First Presbyterian Church in Goshen is committed to continuing the amazing job Lori Baird has done in recent years spearheading our efforts with Midnight Run.
Although no one person could hope to do the work Lori did, there are a core group of volunteers willing to make sure our mission with this incredible organization continues.
We are looking for more bodies to help, in whatever way you can.
Our first run without Lori is coming up soon! We have been given Saturday, October 1, 2016 (brunch run) leaving church approx 7:00 AM as well as an evening run on Saturday, December 10, 2016.
The jobs are many.
We will need volunteers to:
help make sandwiches, soup, whatever we're taking to NYC on a particular run
donate food supplies
donate underwear, socks, gently worn hand-me-downs (especially in men's sizes)
help organize donations prior to/after each run
drive to NYC or ride along to help at the various NYC stops
…and to donate money if you cannot help with any of the above.
Specifically we will need:
Donuts (100)
Cream Cheese pkts (1 box from Sam's Club)
Butter pats (1 box from Sam's Club)
Raw Eggs (15 dozen)
Hard Boiled Eggs (12 Dozen)
Sliced Deli Cheese (5 lbs)
Long White Sandwich Bread (20 loaves)
Bagels (75)
Breakfast sausage links (200)
Coffee
Black lawn/leaf bags (39 gal-100 count)
Orange Juice (2 gallons)
Milk (2 gallons)
Jelly (2 large jars)
Sliced deli turkey (6 lbs)
Tootsie Rolls (small Halloween size)
We will also need travel size toiletries (shampoo, deodorant, toothpaste/toothbrushes, combs, body wash, washcloths, small tissue packs for men and women).
Fall/winter clothing (greatest need is for men)
Men & women's underwear Sizes M, L, XL and NEW SOCKS
SORTING CLOTHES (Tuesday, Sept. 27 and Thursday, Sept. 29)
We will be sorting clothes on Tuesday, Sept. 27 and Thursday, Sept. 29 starting at 6:00 PM in the GOVAC building in the parking lot across from the church.
PREPARTING FOOD/SUPPLIES (Friday, Sept. 30)
We will be preparing food/packing supplies on Friday, Sept. 30 starting at 5:30 PM in Fellowship Hall/kitchen.
If you can help with any of the above, please leave a note in collection plate, contact Wendy Bynum-Wade at 845-294-0583 or at wendybynumwade@gmail.com
First Presbyterian membership is NOT a requirement for service.
All that is needed is a willing heart to help individuals far less fortunate than any of us.
If you're interested in helping in any way, please contact me. Then invite your friends and family members; helping with any of the components of our efforts will satisfy community service hours needed for school/college.
By the way, it's also a great way to have fun while earning a warm and fuzzy feeling for doing something so worthwhile.
Members of other churches (or groups within those churches) are welcome to join us as well. Many hands will make light work.
Please pass the word!
God Bless,
Wendy Bynum-Wade
wendybynumwade@gmail.com