8th Annual Chili Challenge
Here we are again! Once more the First Presbyterian Church Mission Committee is sponsoring the fun event of the season — The Habitat for Humanity Chili Challenge!
DATE: Saturday, February 25, 2017
TIME: 5:00 PM- 7:00 PM (Voting ends at 6:45 PM)
LOCATION: First Presbyterian Church, Fellowship Hall
Entrance Fee: $5.00
Download entry form
This is the 8th year that this rousing event is being held in Goshen, and the excitement is mounting.
Who makes the best chili in Goshen? It could be you or your organization.
Find out by joining us in a night of friendly competition that's entertaining and enjoyable.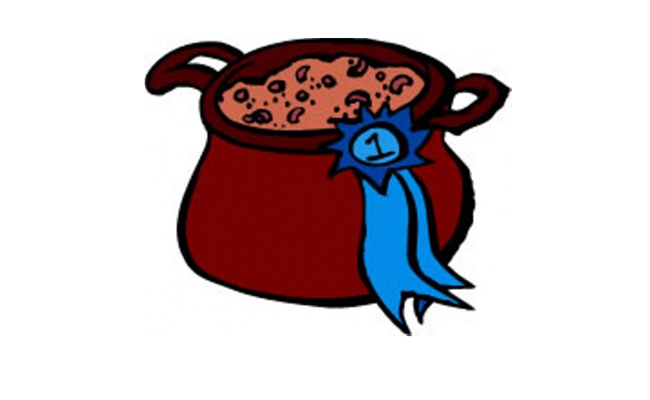 Prizes will be awarded for the winning chili in each category: "Popular Vote" for an individual entry and "Popular Vote" for an organization. Also, three local chefs will grant one winner the "Judge's Super Chef Award!"
Each winner in each category receives a $50 cash prize and a plaque to guarantee bragging rights forever! Entries limited to 15.
To ensure your spot in this popular event, don't delay in returning the entry form below. Send it with your check to:
The First Presbyterian Church of Goshen
33 Park Place
Goshen, NY 10924
Enclose a $5.00 entry fee and please write "Attention Chili Challenge" on your check. (We are not proceessing entry fees online at this time. Please come to the church office with your check.)
Proceeds to benefit PresbyBuild in Partnership with Habitat for Humanity of Newburgh. Call Geri Corey at 845-294-8414 for more information.